My overall experience with Xeela has been phenomenal, to say the less. Awesome product, awesome experience and awesome customer support.
Amy W (a Xeela customer)
CLEAN CREATINE
---
Regular price
Sale price
$29.99
Unit price
per
Sale
SOLD OUT!
Push Beyond Limits, Surpass Every Goal with Xeela Creatine!
Creatine is the key to amplifying muscle mass, boosting strength, accelerate recovery, and supercharge endurance. With Xeela Creatine you can expect a significant increase in muscle size and strength over time via the process of osmosis, which draws water into the muscle.
Each container of XEELA Clean Creatine gives you 100 servings. That's 100 chances to challenge yourself, break through your goals, and discover what you're really capable of. The perks of XEELA Clean Creatine are countless:
Amplifying Muscle Mass and Strength

Accelerating Recovery

Supercharging Endurance

Boosting Lean Muscle Growth

Enhancing Cognitive Function and Bone Density
XEELA Clean Creatine is one of the most researched and effective supplements to boost your performance. To make the most of it, you need to take a full dose every day. This ensures your muscles get all the creatine they need to grow and thrive!
With XEELA Clean Creatine, every day is an opportunity to be stronger!
Plus, it's flavorless, clean, 100% natural, and 3rd-party tested.
So why wait? Grab your power source today. Unleash your strength with XEELA Clean Creatine
Suggested Usage

What is the Serving Size?

🧪 1 Scoop of XEELA® Creatine is 2.5g, half of your normal 5g serving per day. We split it up in to two servings to make your intake more optimal. 1 scoop before your workout, and 1 post workout.

What if I already take XEELA® Clean Pre Workout?
🧪 If you already take a scoop of our Pre Workout, take only one scoop Post Workout for your full Creatine intake!

How important is water intake?

🧪 Water intake is very important no matter what, but extremely important when taking Creatine. Make sure to stay hydrated.
Nutrition Facts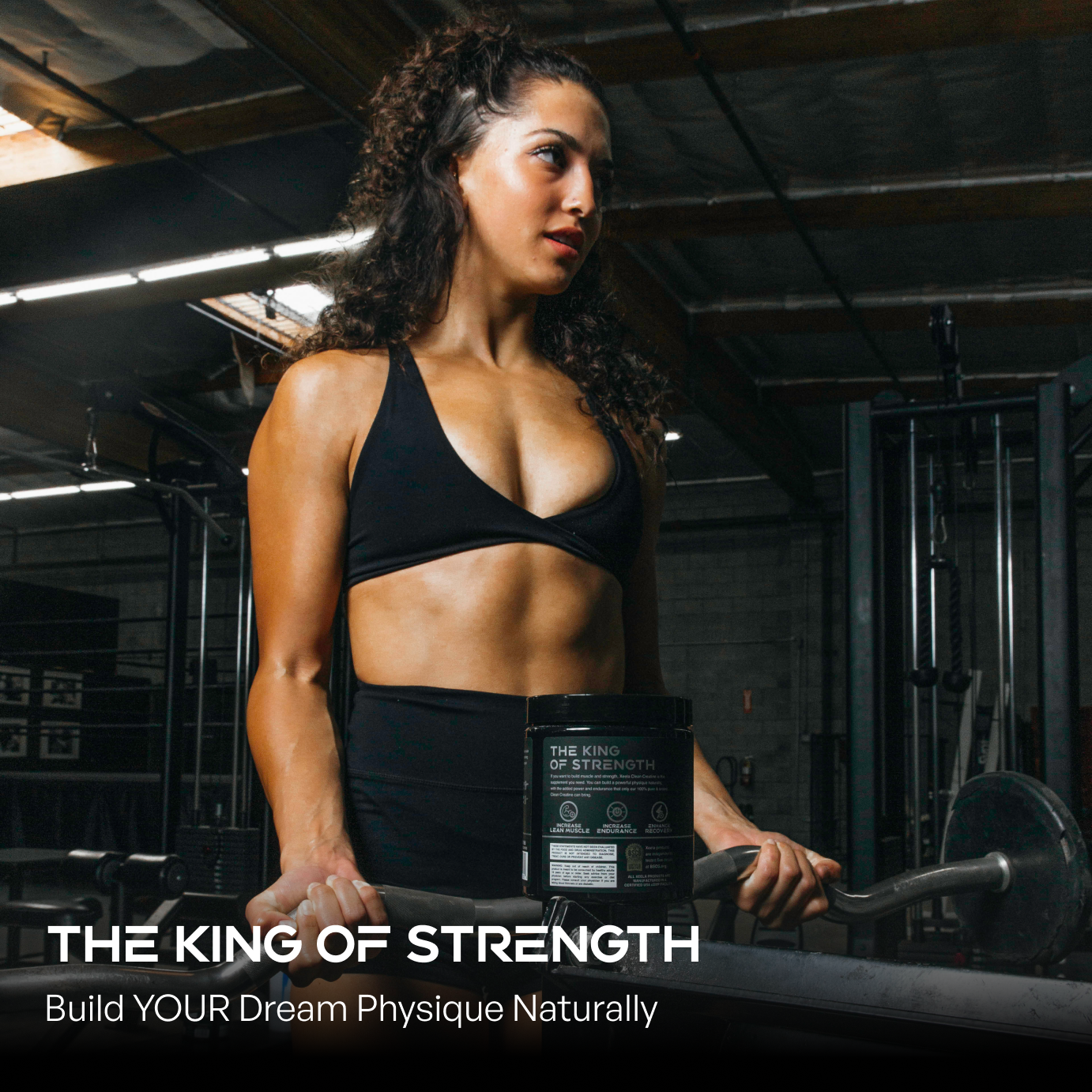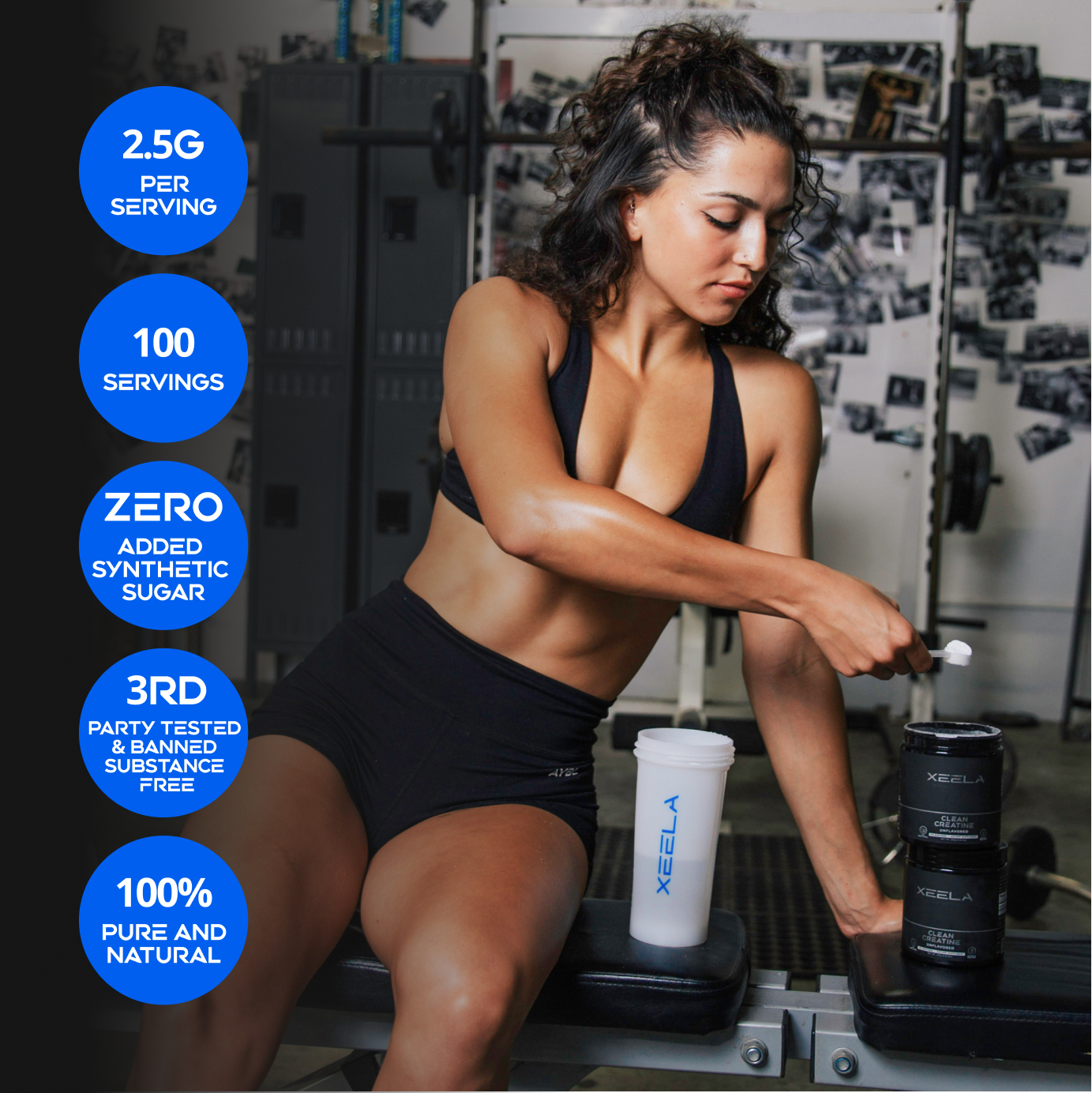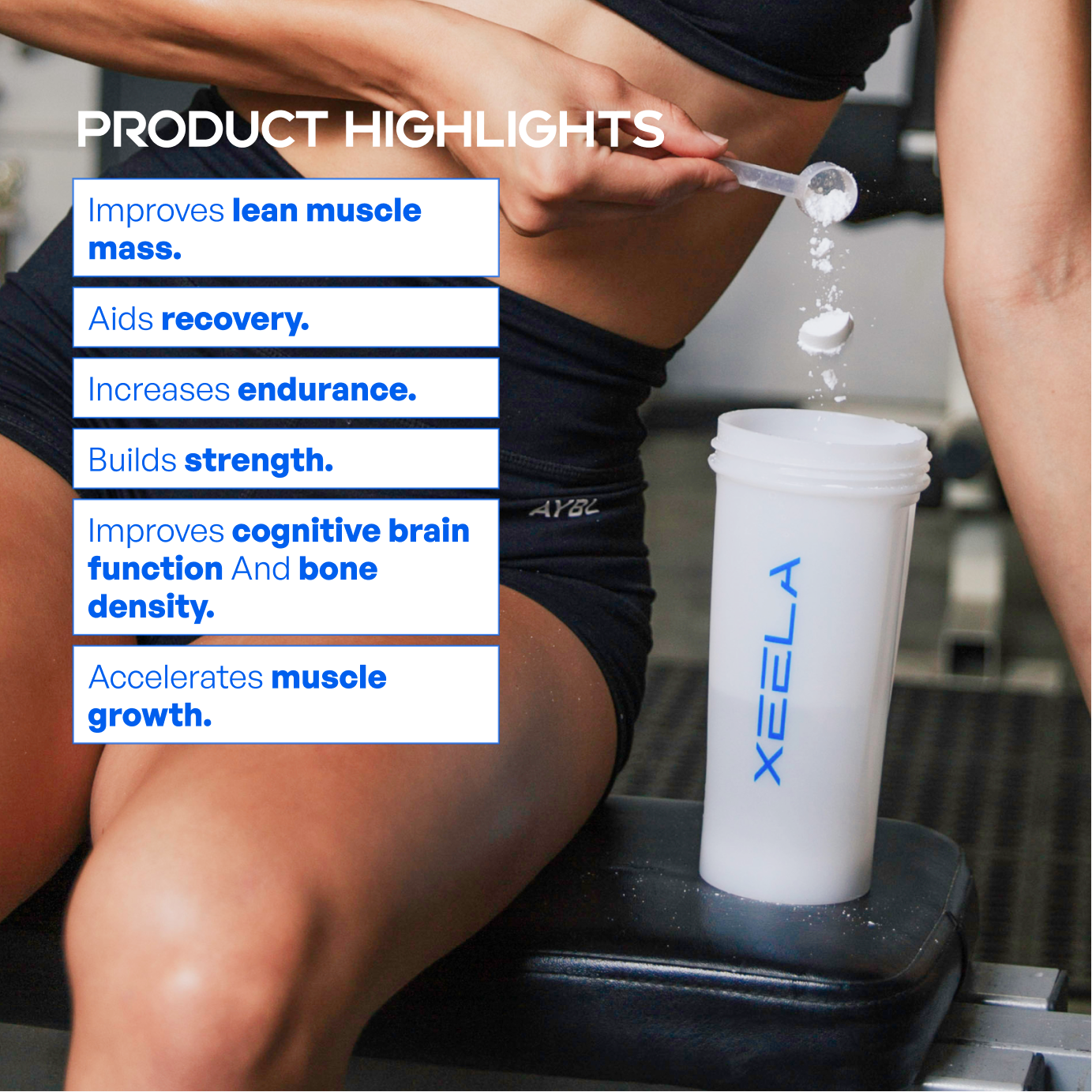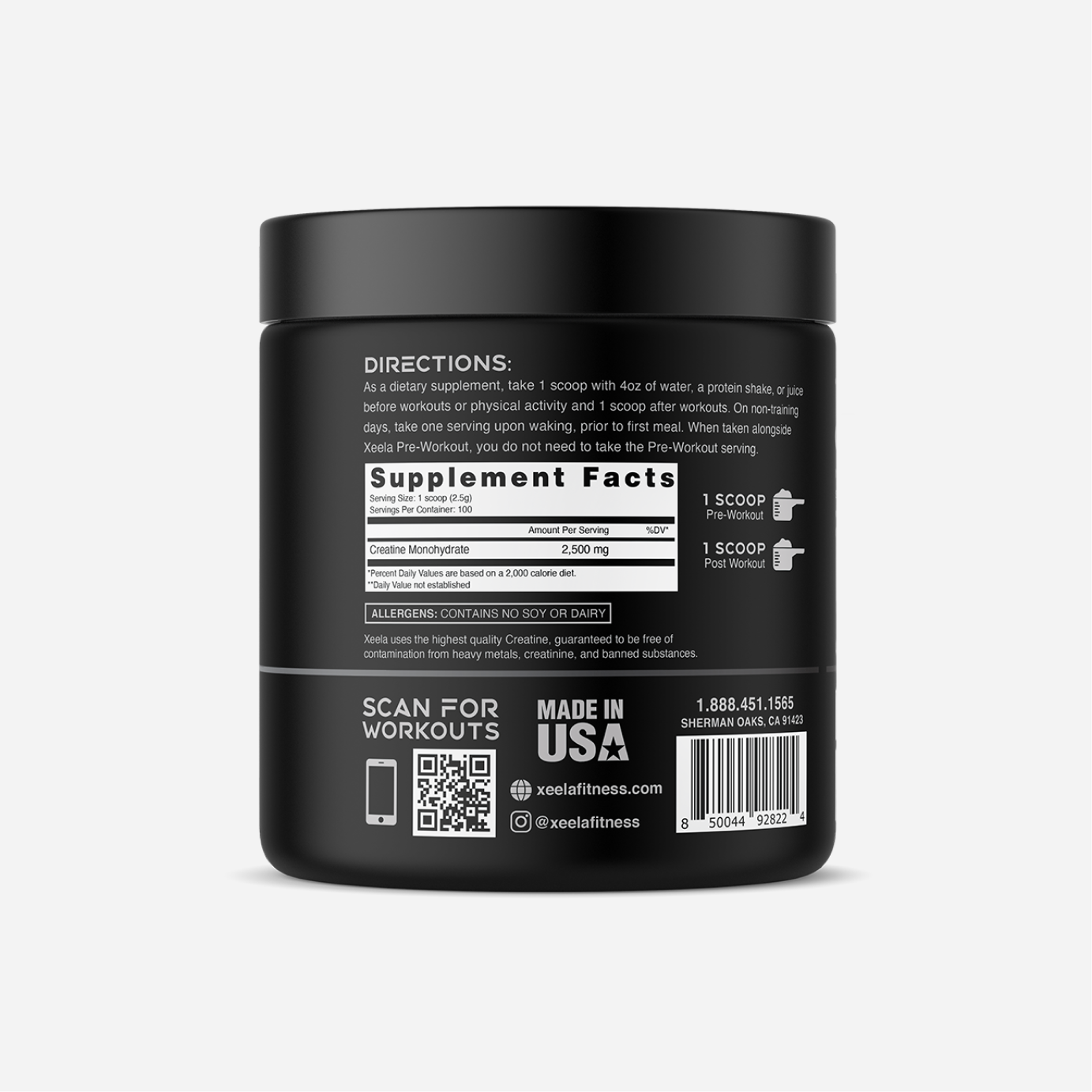 Free U.S. Shipping On All Order Over $85

All orders are processed immediately and shipped from our warehouse within 1 business day. Every single product is proudly made in the United States.

Every Product Is BSCG Approved

XEELA® is proud to announce our partnership with the Banned Substances Control Group. This is how we guarantee you are getting the absolute best & clean products available.