My overall experience with Xeela has been phenomenal, to say the less. Awesome product, awesome experience and awesome customer support.
Amy W (a Xeela customer)
XEELA® CLEAN PREWORKOUT
---
Regular price
$39.99
Sale price
$39.99
Unit price
per
Sale
SOLD OUT!
XEELA® Clean Pre Workout contains ingredients proven to increase fat burning during exercise while providing you with the strength and focus to squeeze out every last rep. Our precisely dosed formula will give you the pump you are looking for, and the energy to get through any workout. All with no crash!
*contains 220mg of caffeine per serving
How To Use

Mix one scoop with 8-12oz of water and consume 20min before activity, resistance or cardiovascular training.
Pre Workout Supplement Facts

(Mango Candy)
Pre Workout Supplement Facts

(Blue Raspberry)
Pre Workout Supplement Facts

(Tropical Punch)
Pre Workout Supplement Facts

(Vanilla Iced Coffee)
FAQ's

1. How do I take XEELA® CleanPre Workout?


We recommend you take ourPre Workout 20 minutes before any activity, resistance, or cardiovascular training. Just mix one scoop with 8-12oz. of water and you're ready to go!

2. How many servings are there in a single tub?


Eachtub of XEELA® CleanPre Workout contains 20 servings!

3. How much caffeine does XEELA® Clean Pre Workoutcontain?


Each serving of Clean Pre Workout contains 220mg of caffeine. That is equivalent to about 2 cups of coffee!

4. Does XEELA® Clean Pre Workout contain any Creatine?


Yes! Each serving of Clean Pre Workout contains your daily recommended amount of Creatine with 3,000mg per serving.

5.Does it contain any sugar?


No! There is no sugar in our Clean Pre Workout. Our sweet flavor comes from zero calorie and zero sugar sweeteners, Monk Fruit Extract and sucralose.

6. What does it mean to be "Clean"?


We are proud to call all of our products 'Clean' because we have taken it upon ourselves to go the extra mile to guarantee it. Every single batch we produced is sent, tested, approved, and verified by a third party completely independent of us. This organization is called the BSCG, or the Banned Substance Control Group. They are responsible to vetting and approving all 'Safe For Sport' supplements. This guarantees that our products are free from all banned substances, heavy metals, toxins, or any other excipient you definitely do not want to be putting into your body. Only a handful of supplement companies do this. We are proud to be one of the few who actually do.
Share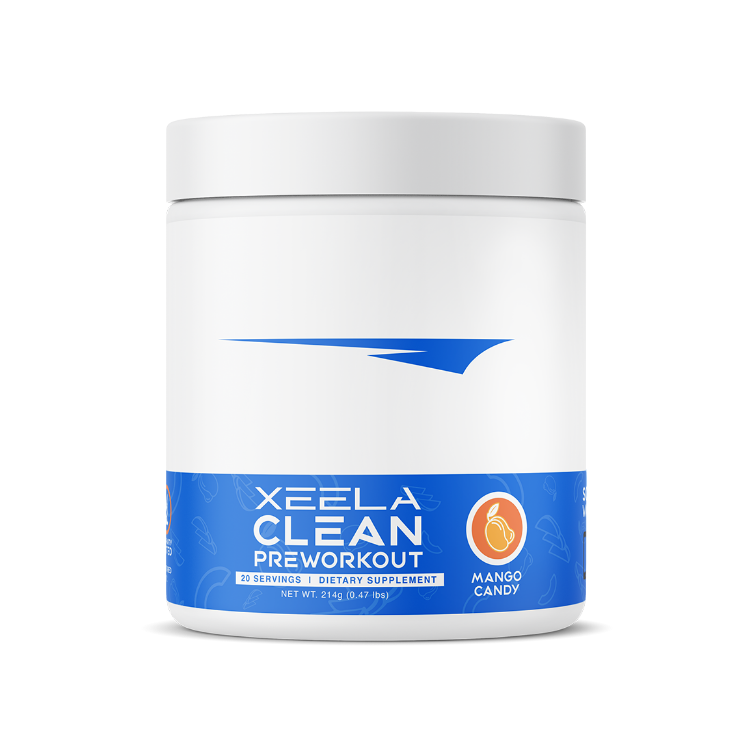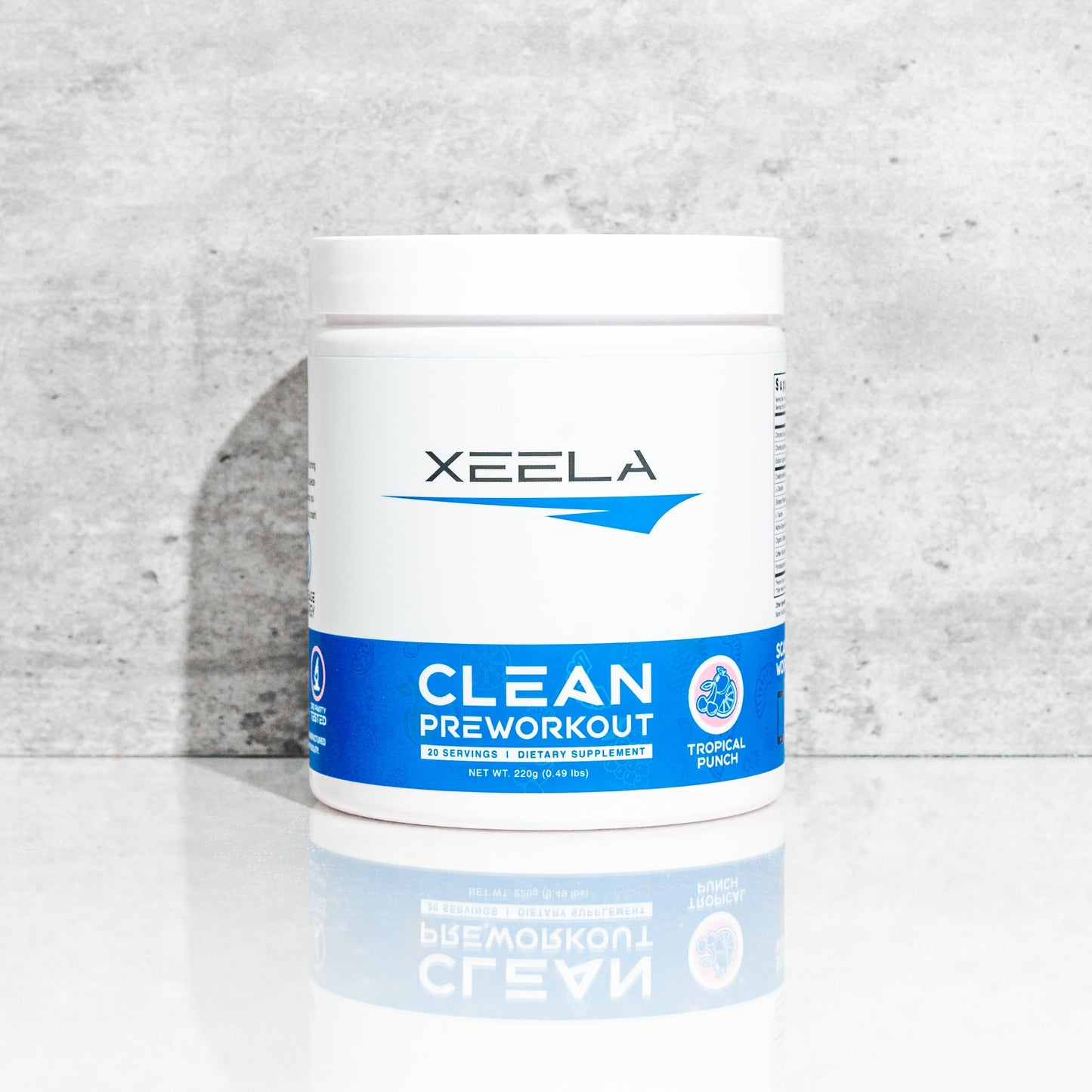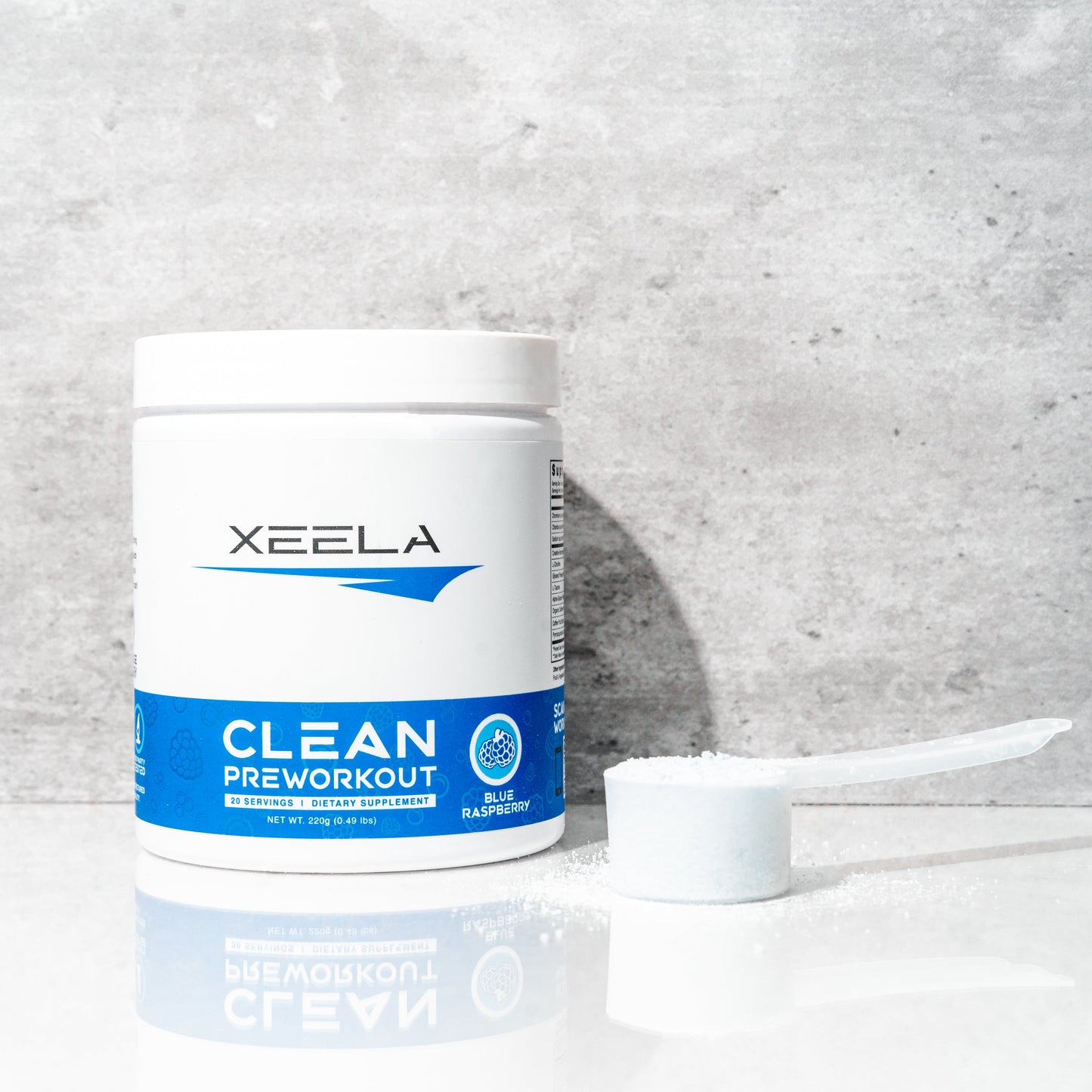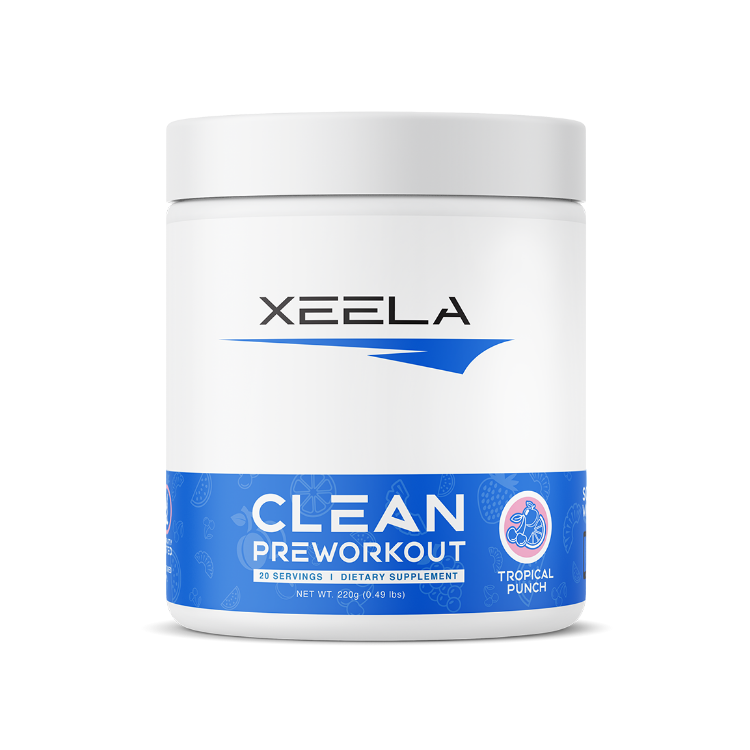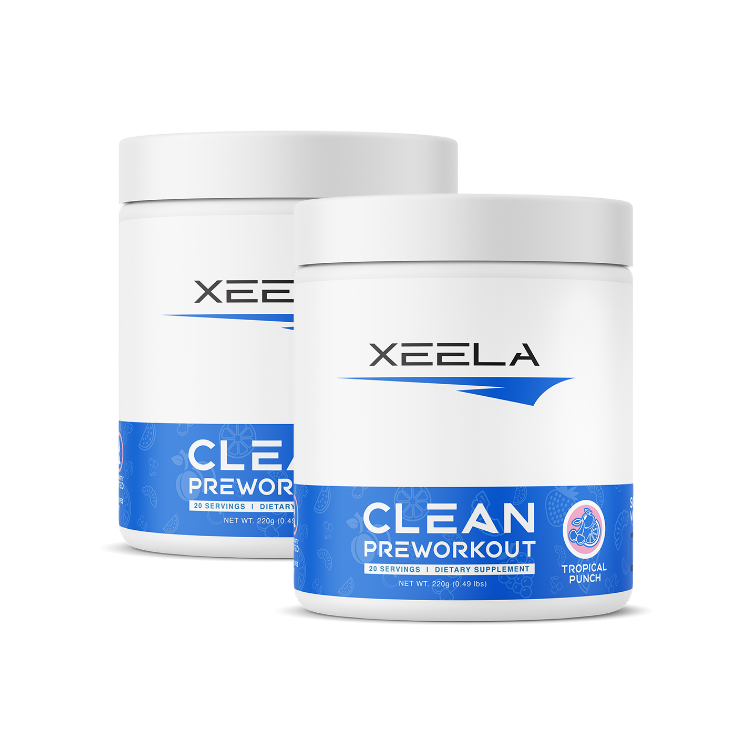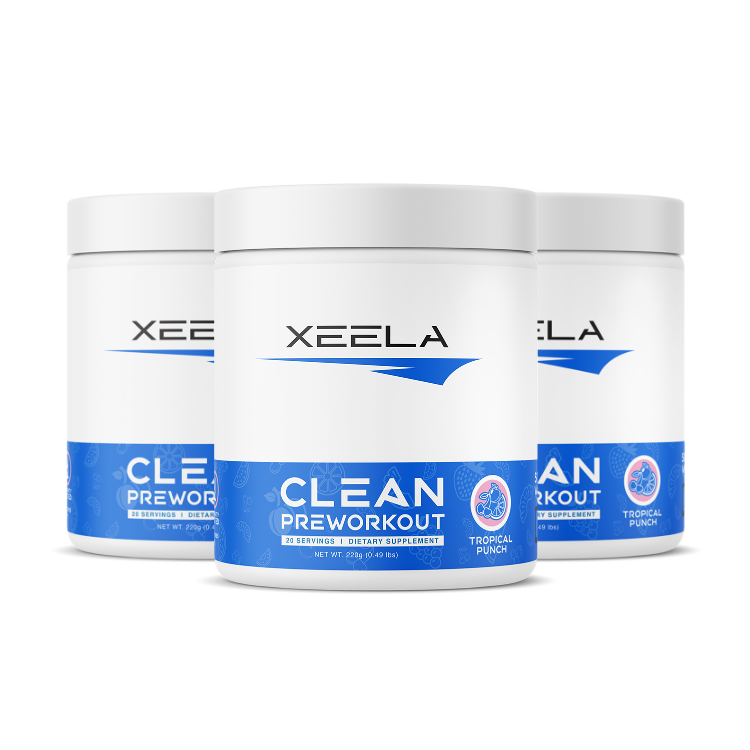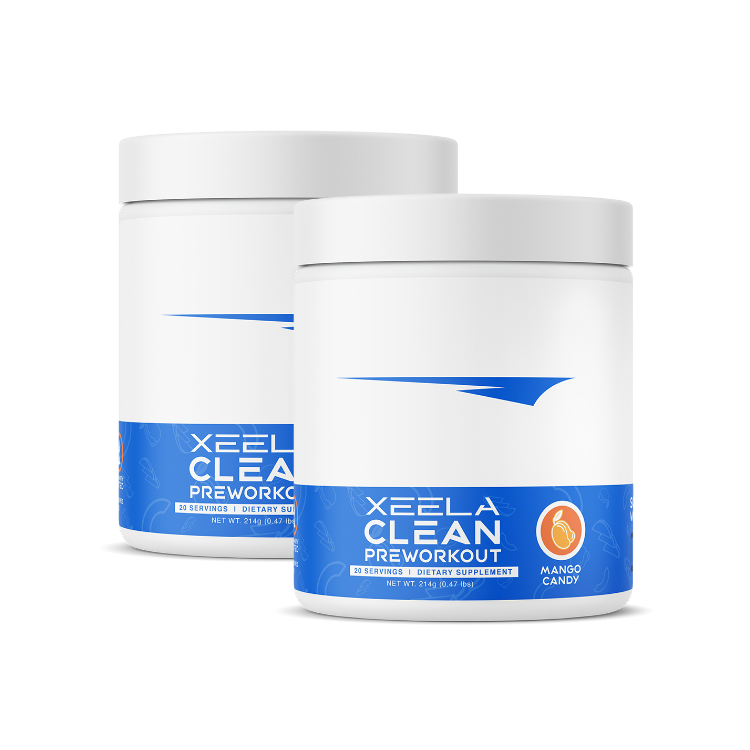 Customer Reviews
Write a Review
Ask a Question
10/11/2023
Maddie K.

United States
My new favorite pre-workout!
It tastes so good. And I don't get a crash if it wears off! 10/10 would definitely recommend!
10/11/2023
Kobi M.

United States
Feel good
I've never tried any supplements for working out. It's been two weeks now and I'm not sure if anything has changed physically, but I do feel better. I feel like it's working and it makes me want to workout more. Hopefully get to see changes soon
09/21/2023
Chris A.

United States
I love it
The taste is amazing I have the tropical punch flavor and it's 10/10, I love the pump/focus I get from it.. and I love that it doesn't make me itchy.
08/27/2023
Paul F.

Canada
Amazing pre workout
Love the pre workout. As the description says it does gives me that extra boost I need without the usual jitters I experience from coffee or energy drinks. I also don't notice a crash from it even if I take it to stay awake at work. Dope product. Have bought several more times since initial purchase
08/21/2023
Gillian P.

United States
Great product
This pre-workout is great and doesn't give you the jitters. I've noticed a great difference since using this product and I have more energy when I am working out.
07/06/2023
Matthew T.

United States
Best pre-workout ever!
Great pump, don't feel fatigued during my workout at all, no bad crash afterwards. Love it!
06/19/2023
Kaylin K.

United States
Love this product!
Been on the hunt for a new pre workout and I'm so happy I found this one. Gives you just the right amount of energy without giving you the shakes or feeling sick. I got the tropical punch flavor, very delicious. It actually taste good, just make sure to shake/stir it really well. Definitely recommend!
06/12/2023
Jinnie M.

United States
Great product!
It gives me all the energy I need for my workout and tastes great. I would definitely recommend
Free U.S. Shipping On All Order Over $85

All orders are processed immediately and shipped from our warehouse within 1 business day. Every single product is proudly made in the United States.

Every Product Is BSCG Approved

XEELA® is proud to announce our partnership with the Banned Substances Control Group. This is how we guarantee you are getting the absolute best & clean products available.