My overall experience with Xeela has been phenomenal, to say the less. Awesome product, awesome experience and awesome customer support.
Amy W (a Xeela customer)
ACTIVE BUNDLE
---
Regular price
Sale price
$85.99
Unit price
per
Sale
SOLD OUT!
We are proud to bring you the best tasting and most effective plant-based protein on the market. Every batch is tested to guarantee our quality. Everyone can benefit from introducing plant-based protein into their daily diet and Xeela is the path to do just that. XEELA® Clean Pre Workout contains ingredients proven to increase fat burning during exercise while providing you with the strength and focus to squeeze out every last rep. Our precisely dosed formula will give you the pump you are looking for, and the energy to get through any workout. All with no crash!
Share
How To Use

For Clean Pre Workout:
Mix one scoop with 8-12oz of water and consume 20min before activity, resistance or cardiovascular training.

For Clean Plant Protein:
Mix 1 scoop of Xeela Protein with 10 - 12oz of water or the beverage of your choice. Xeela Protein can be spoon stirred in a glass, mixed in a shaker bottle, or blended to create a smoothie. Consume 1-3 shakes throughout the day as needed to meet your protein intake needs.
Plant Protein Supplement Facts
(Banana Split)
Plant Protein Supplement Facts
(Chocolate Sundae)
Plant Protein Supplement Facts

(Java Chip)



Pre Workout Supplement Facts

(Tropical Punch)
Pre Workout Supplement Facts
(Blue Raspberry)
Plant Protein Supplement Facts
(Java Chip)
Plant Protein Supplement Facts
(Peanut Butter Cup)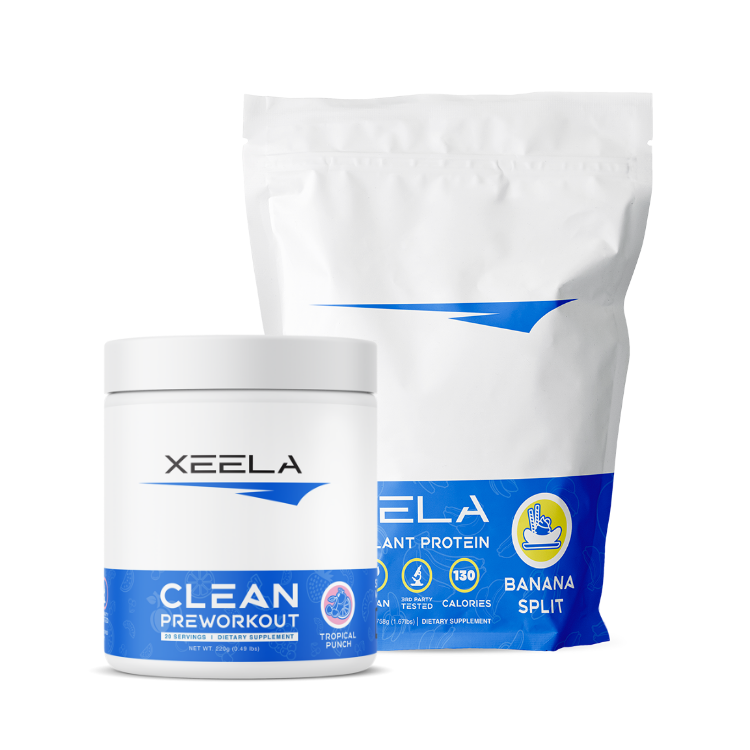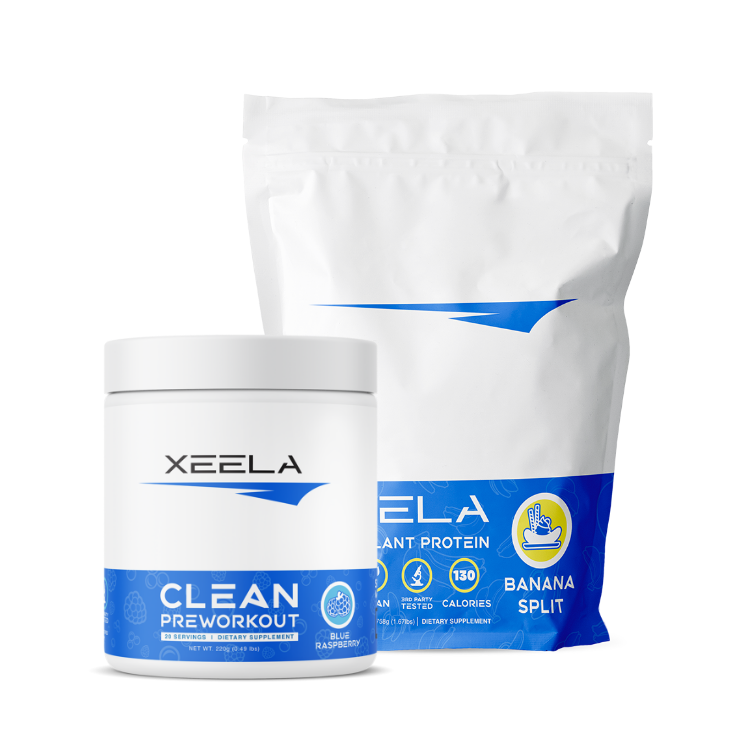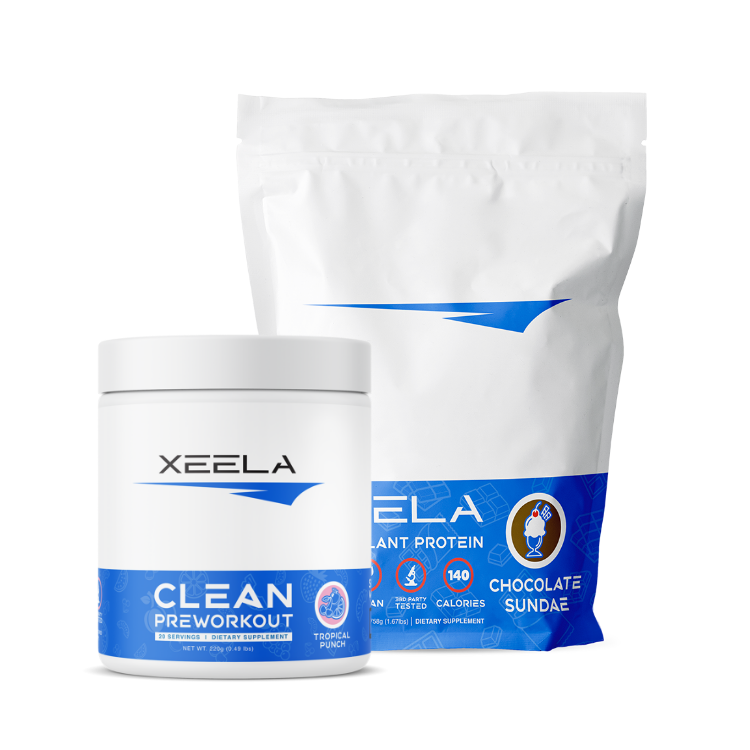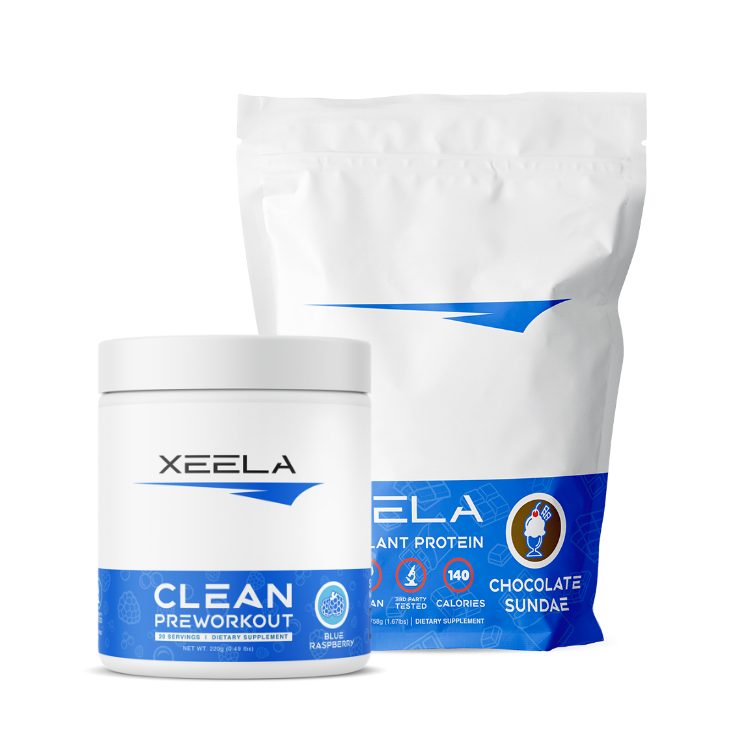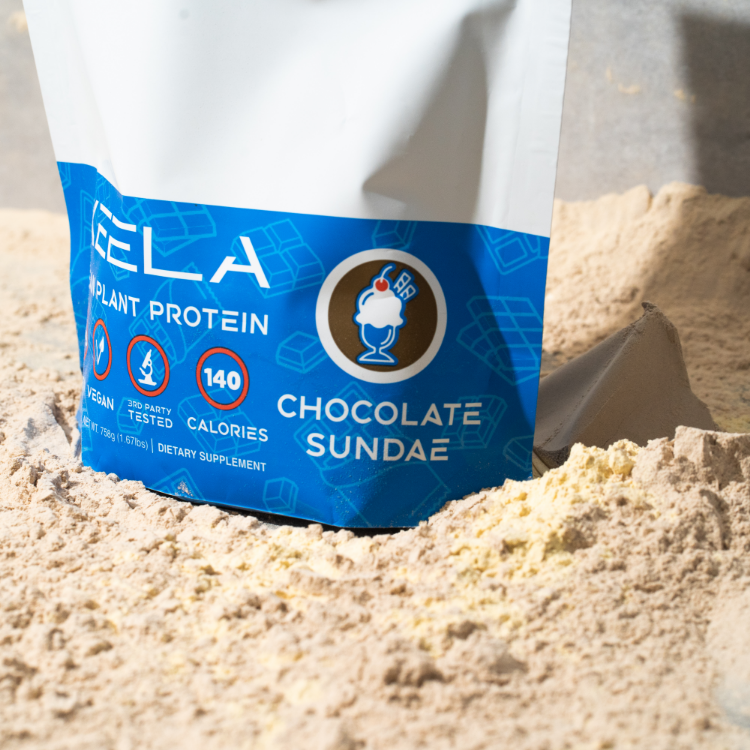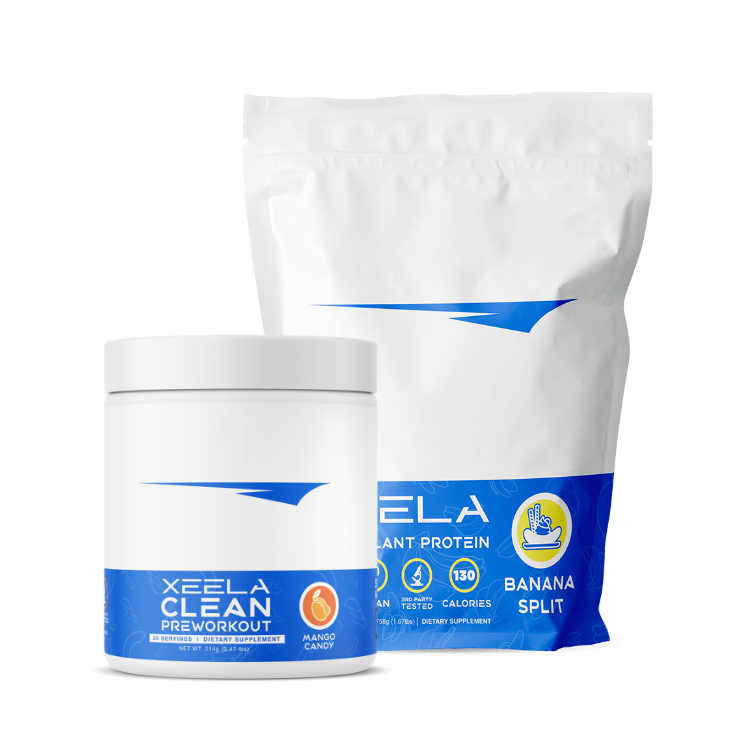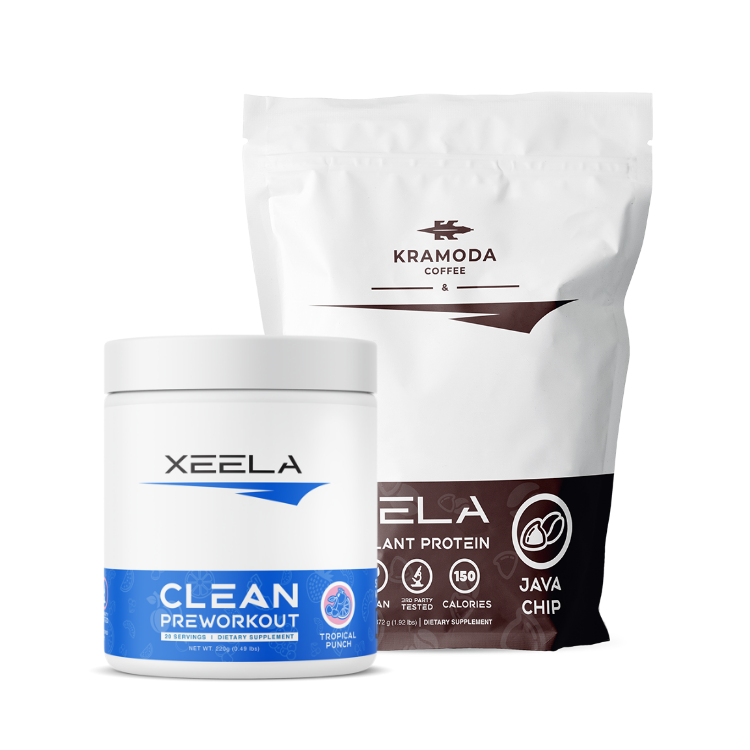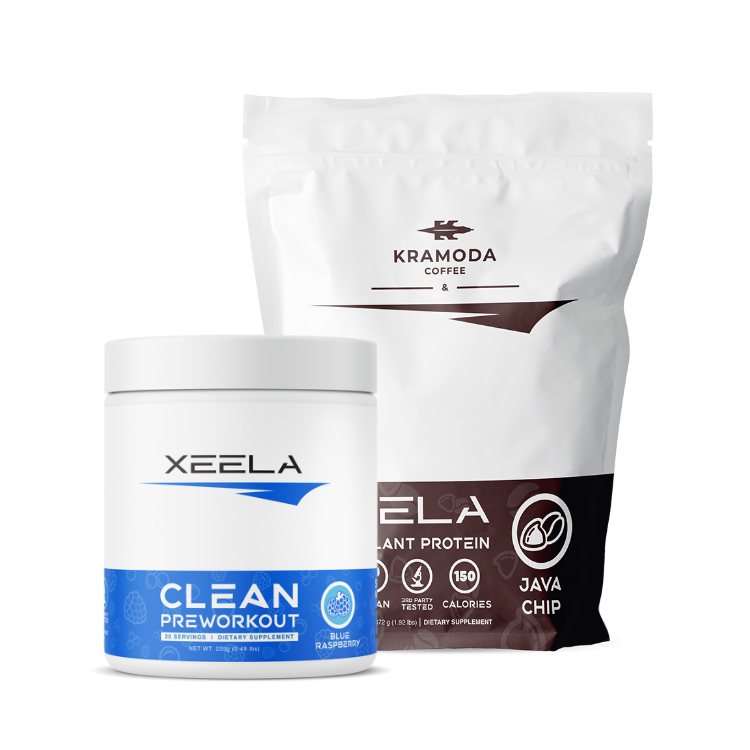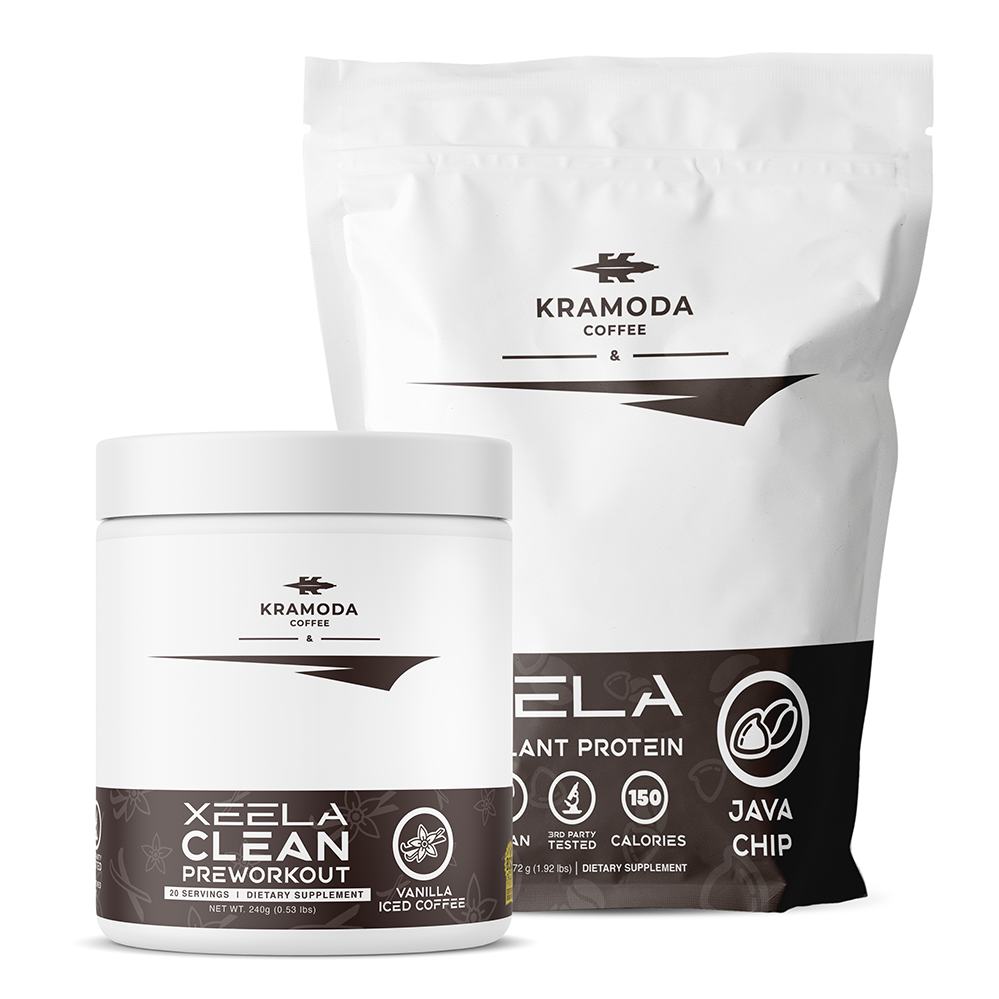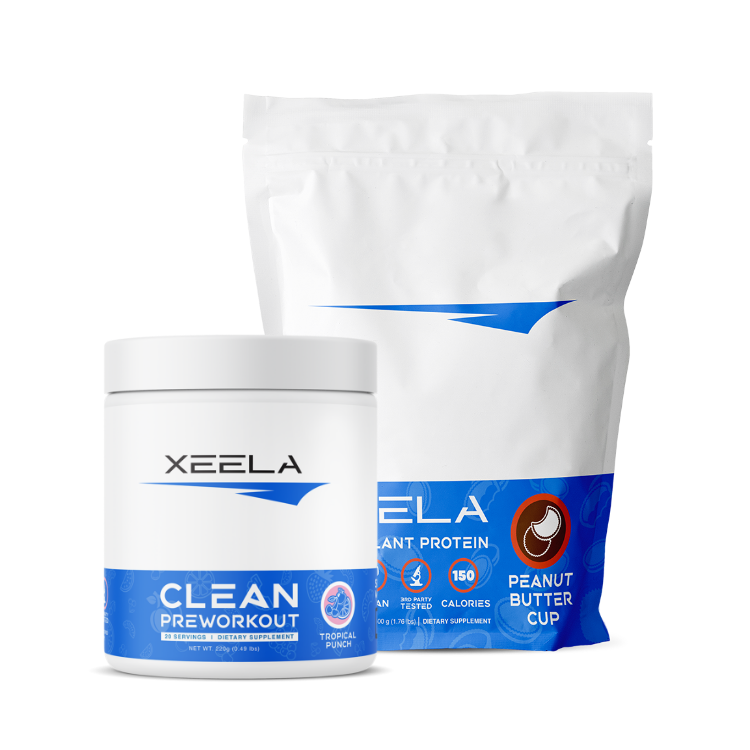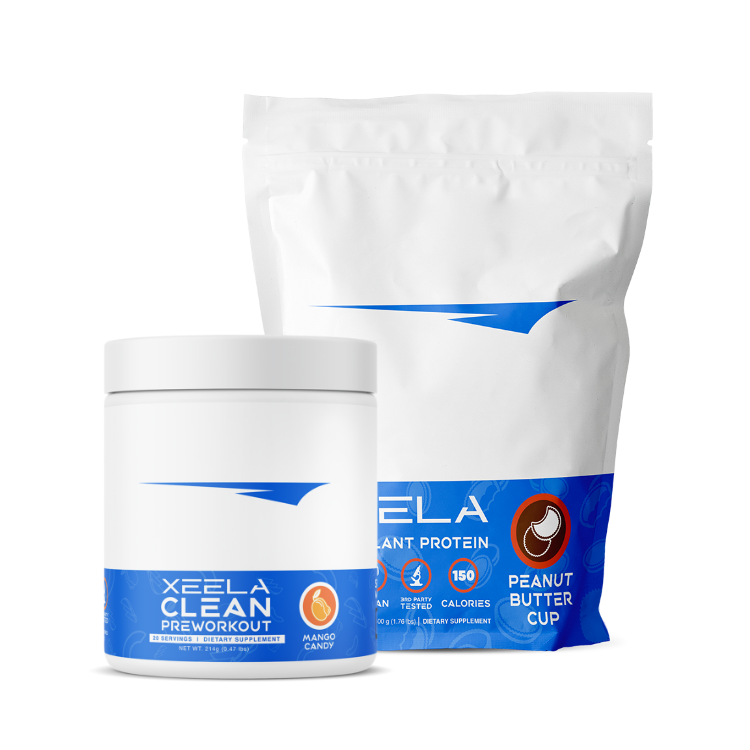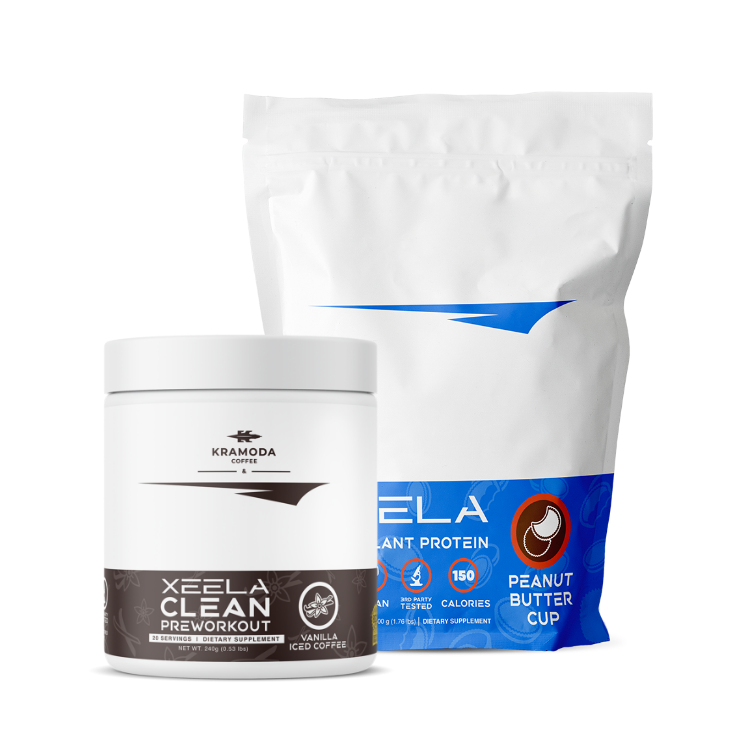 Customer Reviews
Write a Review
Ask a Question
03/14/2023
Stephanie D.

United States
Changed my Life
I'm not kidding when I say this changed my life. It made me WANT to be active every day and get in the gym. The pre-work out is amazing, quick burst of energy and lasts about 2 hours which is great for a workout. The protein powder is better than some of its competitors, higher protein, lower calories, AND vegan!!! HIGHLY recommend this company and these products.
02/17/2023
Darry D.

United States
12/12/2022
Abisai S.

United States
Active bundle bomb POT COM!!
I got the peanut butter protein and it took me to flavor town. I honestly never looked forward to my protein shake and now I can't wait to take it! And the pre workout is honestly one of the best thing I've ever taken. I know it was good because I took it after work and it was like my body never knew we went to work! I can't wait to try other flavors and continue taking these supplements.
12/08/2022
karena g.

United States
awesome!!
I love the preworkout it doesn't make me itchy I love the focus it gives I lose track of time when i'm on xeela preworkout & the protein is just overall amazing it doesn't upset my stomach like other protein powders i've tried xeela for the win! ❤️‍
11/16/2022
Jesus T.

United States
Tasty product and effective
Everything is good just the zippers on the bags are oh my
11/12/2022
Sam D.

United States
I love this stuff. The ONLY protein and pre workout I will buy ❤️
10/17/2022
JOEL A.

United States
Joel A review
Honestly some of the best protein and pre work out I've ever used. I am a customer for life. Xeela is helping me reach my goals!
10/17/2022
Gladys R.

United States
Free U.S. Shipping On All Order Over $75

All orders are processed immediately and shipped from our warehouse within 1 business day. Every single product is proudly made in the United States.

Every Product Is BSCG Approved

XEELA® is proud to announce our partnership with the Banned Substances Control Group. This is how we guarantee you are getting the absolute best & clean products available.