My overall experience with Xeela has been phenomenal, to say the less. Awesome product, awesome experience and awesome customer support.
Amy W (a Xeela customer)
CLEAN PLANT PROTEIN
---
Regular price
Sale price
$49.99
Unit price
per
Sale
SOLD OUT!
We are proud to bring you the best tasting and most effective plant-based protein on the market. Every batch is tested to guarantee our quality. Everyone can benefit from introducing plant-based protein into their daily diet and XEELA® is the path to do just that.
How To Use

Mix 1 scoop of Xeela Protein with 10 - 12oz of water or the beverage of your choice. Xeela Protein can be spoon stirred in a glass, mixed in a shaker bottle, or blended to create a smoothie. Consume 1-3 shakes throughout the day as needed to meet your protein intake needs.
Protein Supplement Facts

(Java Chip)



Protein Supplement Facts

(Banana Split)
Protein Supplement Facts

(Chocolate Sundae)
FAQ's

1. How do I take XEELA® Clean Plant Protein? 


We recommend you take our Clean Plant Protein 1 to 3 times throughout the day, depending on your protein needs. Just mix 1 scoop with 10-12oz. of water or beverage of your choice (almond, coconut, oat, or cow's milk). You can stir it into a glass, mix it in a shaker, or blend it in a smoothie. The choice is yours!

 2. How many servings are there in a single bag of Protein?


Each tub of XEELA® Clean Plant Protein contains 20 servings!

3. How much protein does XEELA® Clean Plant Protein contain?


Each serving of Clean Plant Protein contains 25g of plant protein (and yes, the protein is organic!). We source our protein from organic pea protein and organic brown rice protein. 

4. Does XEELA® Clean Plant Protein contain any BCAAs (Amino Acid)?


Yes! Each serving of Clean Plant Protein contains 1,000mg per serving. Our BCAA's are sourced from sunflowers making them 100% vegan friendly. 

5. Does it contain any sugar? 


Yes! Our Clean Plant Protein contains 1g of added sugar (less than 1/4 teaspoon) but it's not just any kind of sugar - it contains Coconut Sugar, a plant-based sweetener with some health benefits!



6. What is Coconut Sugar and how is it good for you? 

Coconut sugar retains many nutrients - mostly 

iron

, 

zinc

, 

calcium

, and 

potassium

. These nutrients can support the body in numerous ways. Coconut sugar also contains the soluble fiber 

inulin

, which is linked to a lower risk of blood sugar spikes. 

If you are looking for a natural, plant-based sweetener to keep your blood glucose and energy levels up, coconut sugar is the ideal choice.

7. What does it mean to be "Clean"? 


We are proud to call all of our products 'Clean' because we have taken it upon ourselves to go the extra mile to guarantee it. Every single batch we produced is sent, tested, approved, and verified by a third party completely independent of us. This organization is called the BSCG, or the Banned Substance Control Group. They are responsible to vetting and approving all 'Safe For Sport' supplements. This guarantees that our products are free from all banned substances, heavy metals, toxins, or any other excipient you definitely do not want to be putting into your body. Only a handful of supplement companies do this. We are proud to be one of the few who actually do. 
Share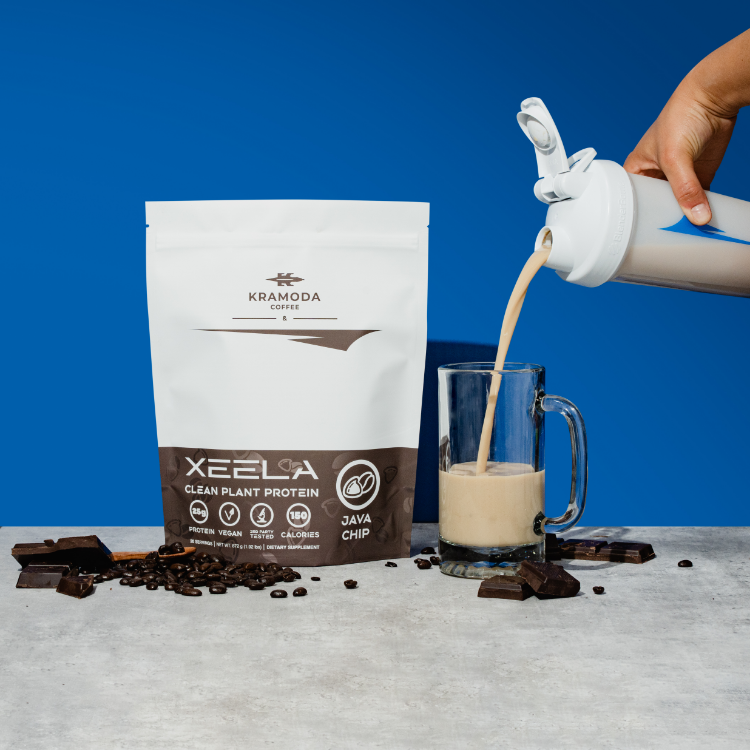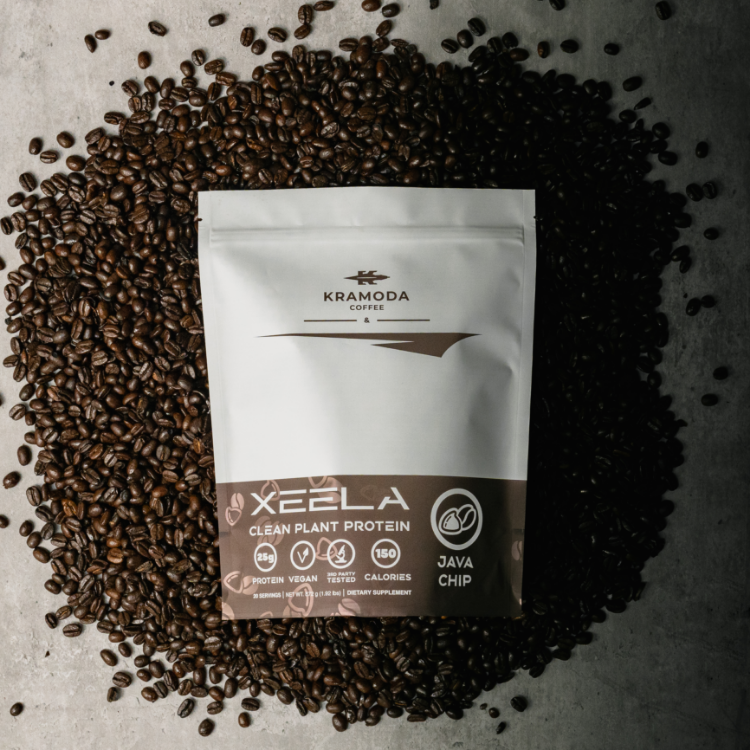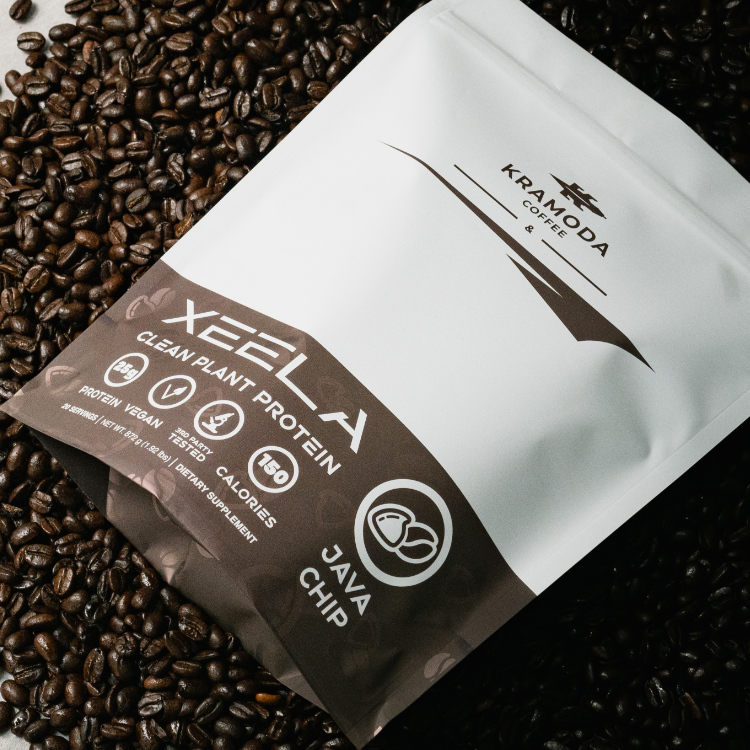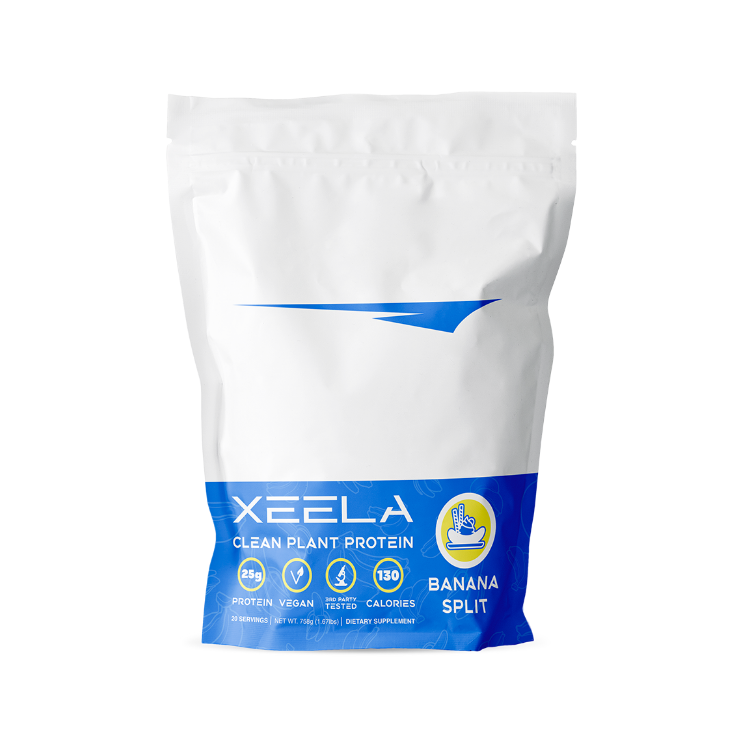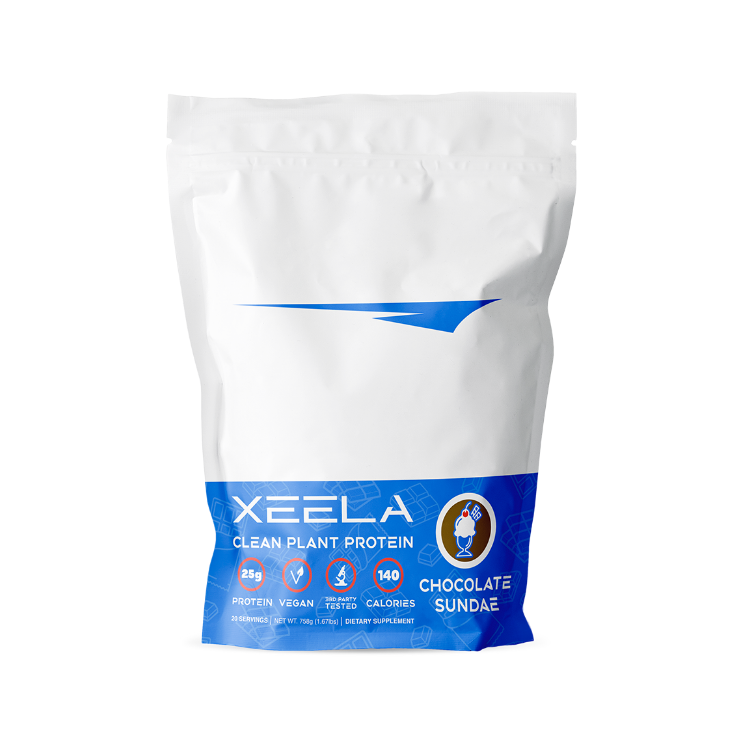 Customer Reviews
Write a Review
Ask a Question
08/23/2023
Alexandra D.

United States
Best Protein I've ever had!!!
The little chocolate surprise at the bottom of every protein scoop is my favorite part.
08/09/2023
Ace S.

United States
Best tasting protein
Best tasting vegan protein I've found
02/27/2023
Jacob A.

United States
5 STARS
Best protein I have ever had
02/15/2023
Brianna J.

United States
AMAZING FLAVOR
I get excited for my morning protein shake because this protein powder mixes so well and the flavor is SO GOOD! I think I even got a little coffee buzz out of it. Love this stuff! Can't wait to start seeing results!
02/02/2023
Victoria V.

United States
Yummy!
I used milk & it tasted amazing.
12/29/2022
Vanessa P.

United States
Protein powder Java Chip
Best tasting protein I've tried!
12/28/2022
Anthony M.

United States
Loving it
First time buying anything xeela great taste wish there was a bigger serving size but you got a customer for life good job to the team
12/28/2022
Kiya W.

United States
FINALLY
waited so long for this to come back in stock and it was SO worth it. like Zane says, "all you need is water!" it tastes good! 10/10
Free U.S. Shipping On All Order Over $75

All orders are processed immediately and shipped from our warehouse within 1 business day. Every single product is proudly made in the United States.

Every Product Is BSCG Approved

XEELA® is proud to announce our partnership with the Banned Substances Control Group. This is how we guarantee you are getting the absolute best & clean products available.